For many years, Lungmuß Feuerfest works together with companies in the Aluminium industry. The products which are developed for these specific applications meet high customer requirements for modern refractory products in terms of stability, costs and efficiency.
Lungmuß Feuerfest supplies customers with unformed refractory products (castables, ramming and gunning mixes) as well as pre-casted elements for immediate installation. The portfolio comprises:
Electrolytic cells
Melting furnaces (hearth type melting furnaces, tank melting furnaces, shaft melting furnaces)
Coreless induction furnaces, channel induction furnaces and inductors
Holding furnaces
Casting furnaces
Ladles and crucibles (also prefabricated crucibles)
Runners
Road and transport crucibles

Furthermore Lungmuß Feuerfest offer:
Complete lining and drying services for melting and casting furnaces and vessels on-site
Individual insulation and lining concepts for the optimization of the energy balance and casting quality
Complete lining and drying service of aluminium ladles in the department of prefabricated parts
Complete furnace vessels, in particular casting furnaces can be supplied as changeable replacement aggregates for quick installation. This leads to an increase of the plant availability and to a reduction of shutdown times.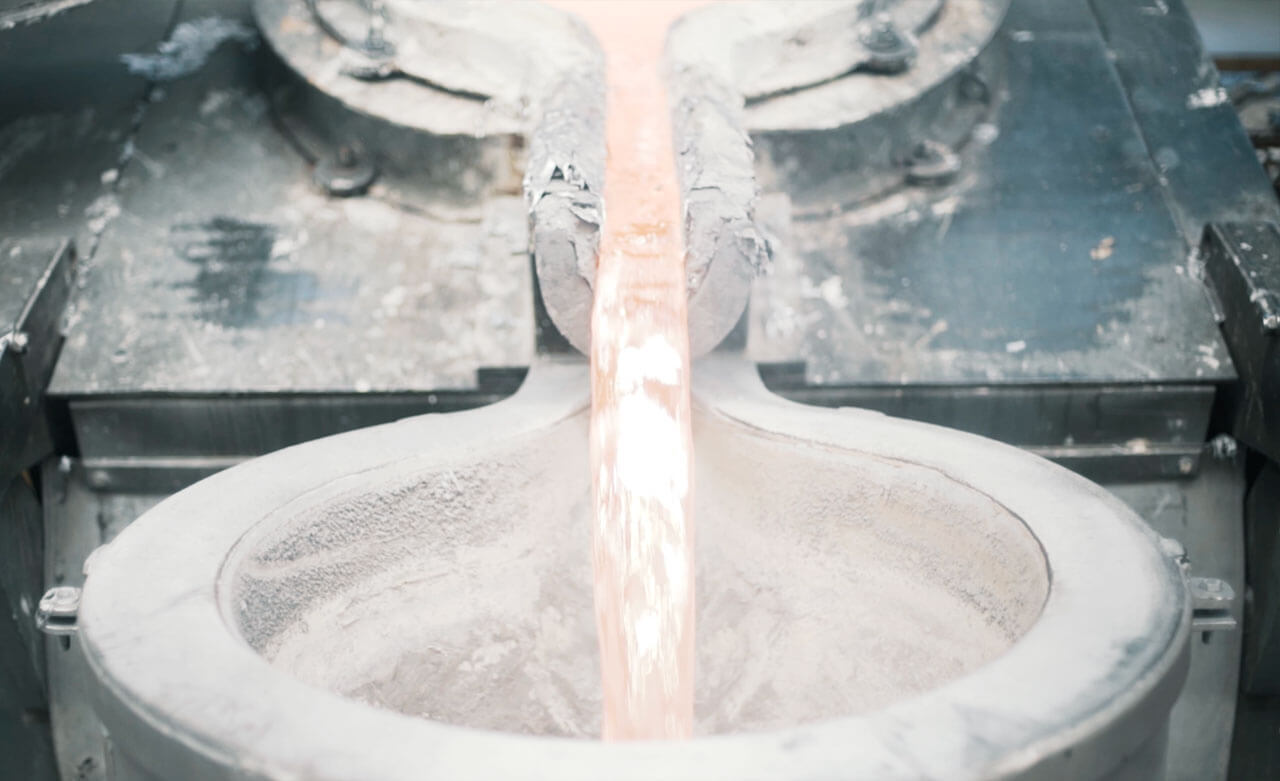 Darüber hinaus bietet Lungmuß Feuerfest:
Komplette Zustellungen sowie Trocknungsüberwachungen vor Ort durch Servicemitarbeiter
Isolations- und Zustellkonzepte zur Optimierung des Energiehaushaltes, der Arbeitssicherheit und der Metallqualität
Daneben werden auch Tiegel und Pfannen der Kunden in der Fertigbauabteilung im Komplettservice zugestellt und getrocknet.
Auch komplett zugestellte und getrocknete Ofengefäße können als schnell wechselbare Ersatz-Aggregate zur Verfügung gestellt werden. Damit leistet Lungmuß Feuerfest einen wichtigen Beitrag zur Erhöhung der Anlagenverfügbarkeit und zur Reduzierung von Stillstandszeiten.
The variety of goods comprises a wide spectrum of prefabricated parts, including:
Prefabricated crucibles
Runners
Runner segments
Spouts
Impact pads and ladle bottoms
Running and gating systems