Lungmuß Feuerfest has been one of the most important suppliers to the European blast furnace plants for over 50 years. The blast furnace mixes produced by the company have since been successfully implemented in over 25 countries worldwide.
The blast furnace program includes the following products:
Taphole clays
Lungmuß Feuerfest is the market leader in Europe in the field of taphole clays and a synonym for top quality performance and latest technology. After starting with simple tar-bonded mixes at the beginning of the 1970s, the company has been producing exclusively resin-bonded taphole clays since 1982. In 2015, the product range was expanded to include innovative taphole fillers with a binding matrix based on ecological carbon binders. These compounds are characterized by an extremely low pollutant content, especially with regard to polycyclic aromatic hydrocarbons (PAHs).
Lungmuß taphole clays can be used for both soaking bar and drilling technology. The development with different binding systems makes it possible to set different curing speeds. The use of Lungmuß taphole fillers is therefore also possible with uncooled tapping machines. Currently, these masses are used in various blast furnaces with a frame diameter ranging from 6.5 m to15.1 m. The daily production per taphole for these furnaces is between 2,000 and 8,000 t of pig iron with intermediate tapping times of 20 to 60 minutes in case of single taphole operation. For taphole maintenance, the company offers maintenance products in blocks or as liquid injection mass.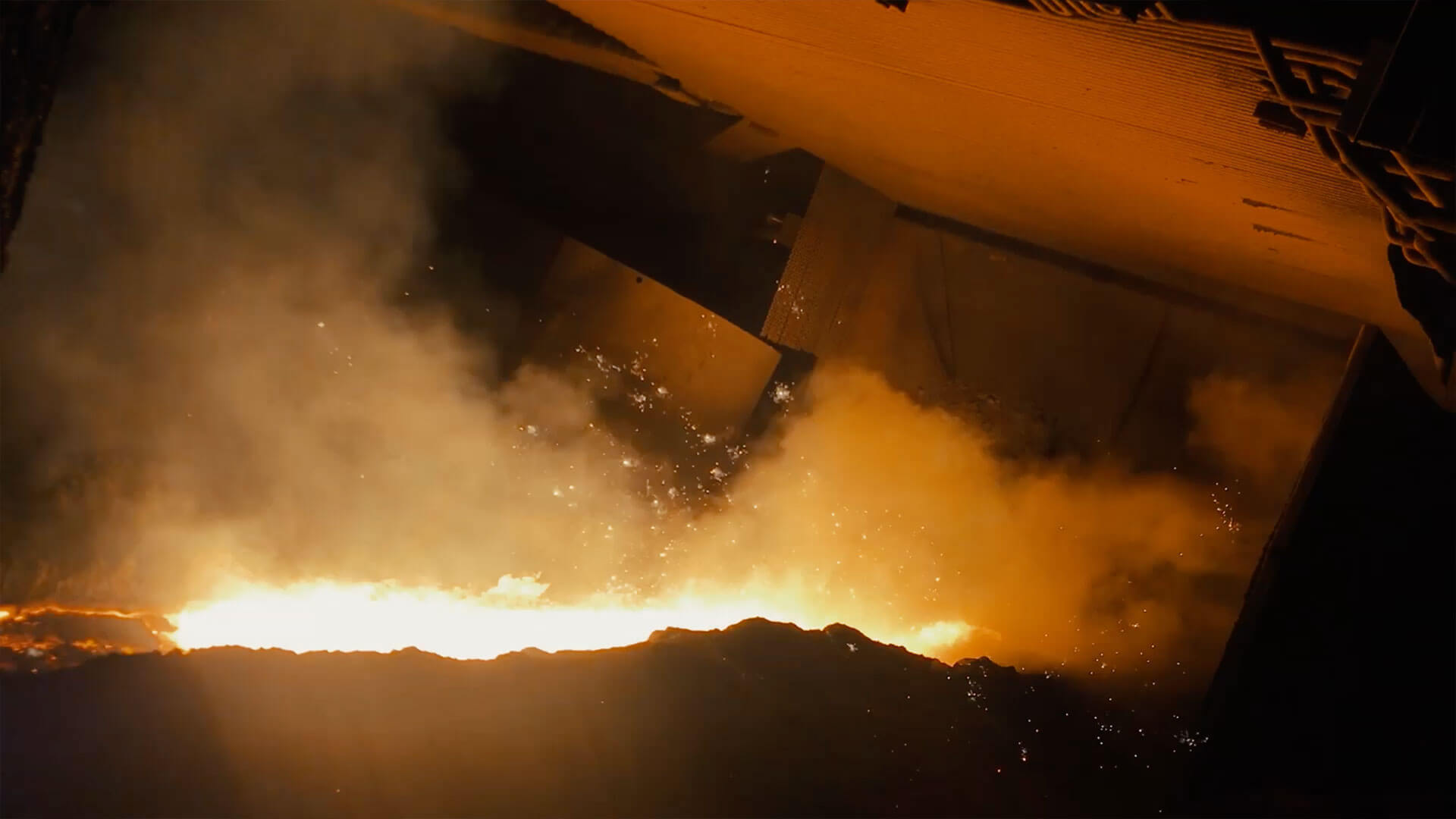 Runner materials
Lungmuß Feuerfest has been producing refractory mixes for lining blast furnace runners since 1966 and was thus the first supplier in Germany to replace the sand linings commonly used at that time with synthetic mixes. Today, Lungmuß offers a complete product range for main, iron, slag and tilting runners. The company provides different product lines for wear linings, permanent linings and insulation linings.
Lungmuß Feuerfest is market leader in Germany regarding the lining of main runners with casting or ramming mixes. The products applied include rapid-heating casting mixes, ramming mixes, conventional and dense gunning mixes. An engineering team offers expert advice on the design, the lining and on the excavation of the runners.
For more than 25 years, the company has additionally undertaken numerous lining operations as a part of full-service contracts.

Pre-shaped parts
Since 2007, Lungmuß has also been offering its customers prefabricated parts, especially for the permanent lining of the blast furnace main runners. The engineering department, supported by modern computer software, develops refractory solutions adapted to the customers' needs. An in-house template production facility allows maximum flexibility in the design segment. The modern production and the efficient drying furnaces available guarantee an optimal product quality.